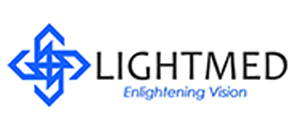 LIGHTMED LIGHTLas 532
LIGHTLas 532 is LightMed's 4th generation Green Laser Photocoagulator combining over 20 years of laser design excellence.
The product introduces all-new highly innovative advancements in design of Diode Pumped Solid State (DPSS) technology with digitally controlled instant duty cycle electronics, designed for high activity use with ease for superior and reliable long-term performance.
The ergonomic and portable design offers a flexible range of treatment modalities through a large range of delivery choices and system configuration options, assuring outstanding clinical versatility with ease and precision.
Uncompromised outcomes of gold standard continuous
Wavelength photocoagulation are further complemented by LightMed's tissue friendly sp-mode™, permitting treatment at sub-threshold levels offering safe, versatile and repeatable management of Retinal and Glaucoma disorders.
Brochure